The great bonus about expanding your business into Florida by using the L1 Visa is that your spouse and children automatically get a visa too.
Myself as a L1 Visa holder has to concentrate on expanding my main business from Ireland and the UK but that s what the whole purpose was for however my wife was able to get a job at anything anywhere. This can suit many situations and was a great incentive for my wife to even consider relocation.
In reality, the requirement of us coming back and over from Europe to America in order to keep the momentum up in the business was paramount.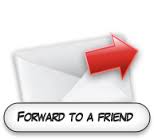 The renewal of the L1 Visa which lasts for 2 years initially and thereafter is renewed every year was very straight forward.
Our renewal happened through the Dublin Embassy, however we have heard many stories of the huge waiting list to get into the London Embassy so we were always glad we were never in that boat. In fact I met many British people who came over to Dublin in order to process their renewals or E2 applications.
The paper work involved in assembling the L1 Visa application was complicated to compile but straight forward to find. We found that using the agent was essential just for presentation purposes alone and for anticipating normal questions. We knew what to expect and having the answers already in the file rather than being asked for them and delaying matters.